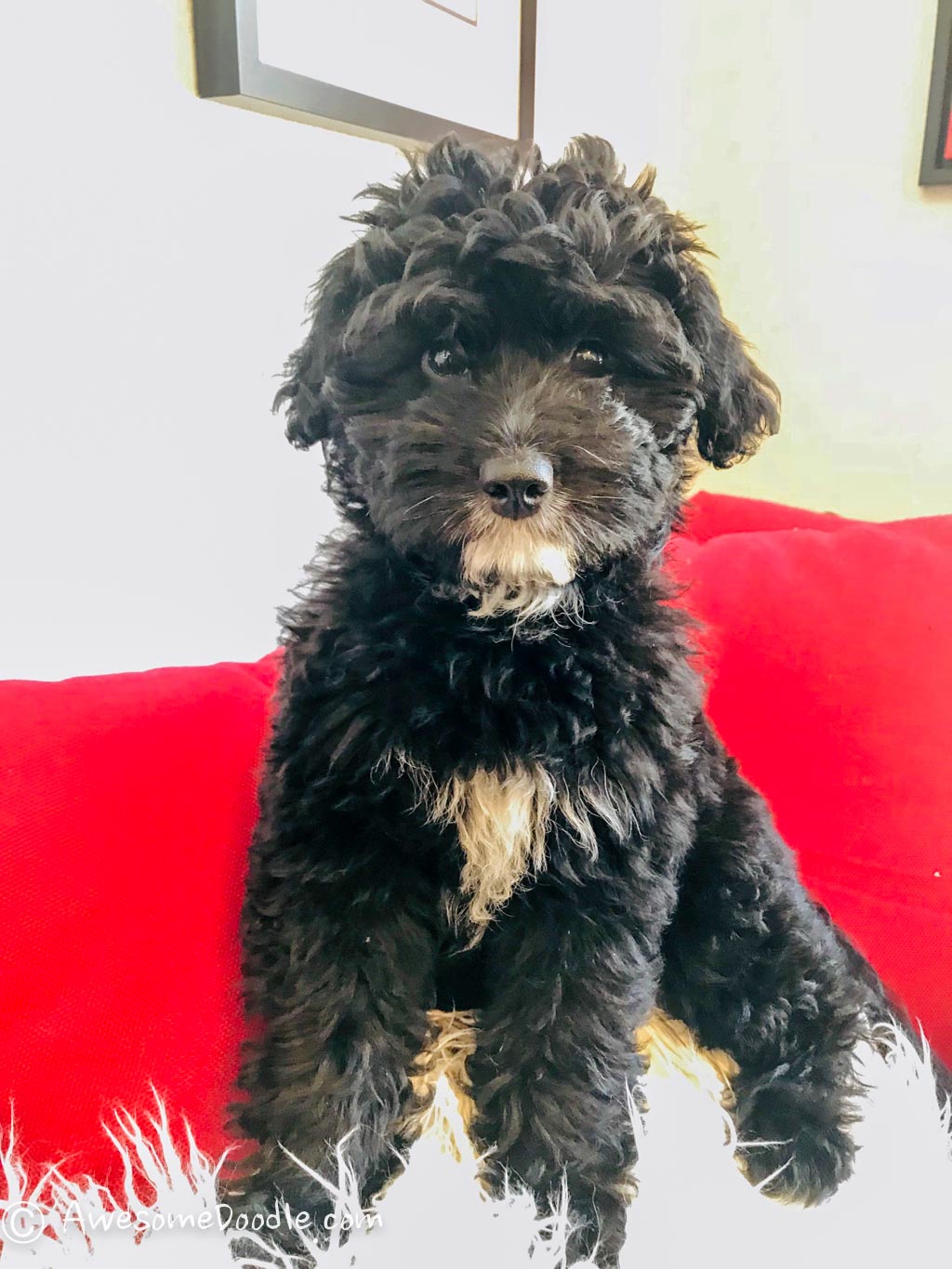 Luna is a female Black Tuxedo F1 AussieDoodle puppy.
Congrats to: Charissa and Price in Texas on this Girl, Luna.
AwesomeDoodle puppy review / comments submitted by Charissa and Price in Texas on their F1 AussieDoodle:
"Luna did a great job flying home yesterday. She was a bit "crazy" when Sally dropped her off after the car ride, missing her litter mates and "birth mom."  After about 1/2 an hour we played for a while and stayed awake until our 4:40 (3 hour flight). She was so good! Only whimpered a little and there were two doodle parents next to meet. One a middle seat mate and another across the aisle! She slept in her crate next to the bed all night and only whimpered every couple of hours but quieted and went back to sleep when I put my hand down. She's sitting like a champ thanks to Sally! We do realize it's us that needs training and are looking forward to our future with her."