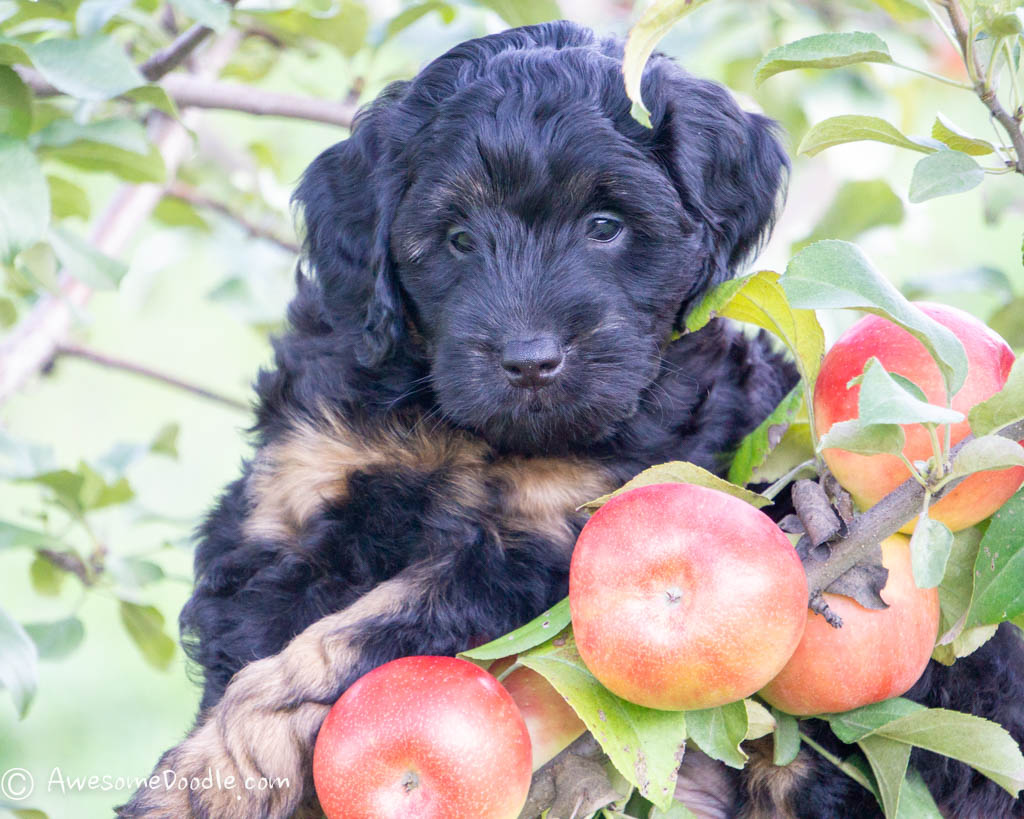 Merlin is a male Black Phantom F1 AussieDoodle puppy.
Congrats to: Dan and Lynnea in Washington on this Boy, Merlin.
AwesomeDoodle puppy review / comments submitted by Dan and Lynnea in Washington on their F1 AussieDoodle:
"Merlin is doing well. He definitely loves to be with us! We upgraded to a stronger carrier this past weekend so he can accompany us in the car for our weekly soccer practices/games. He has become quite the mascot both at the kids school and sport teams! We are sleeping better after a few weeks of figuring things out. Our nighttime routine now includes more intentional puppy play or at least better toys for him, rather than wrestling away towels and socks. :) He is also better at holding his bladder all the way downstairs to the outdoor exit. For the most part, he is getting lots of exercise because of morning walks, learning to fetch (tennis ball/frisbee/toys), and field play in the afternoons with kids. He has been healthy and so good at letting me bathe him and even brush those teeth/clip nails. Thanks for all the supportive advice and encouragement."