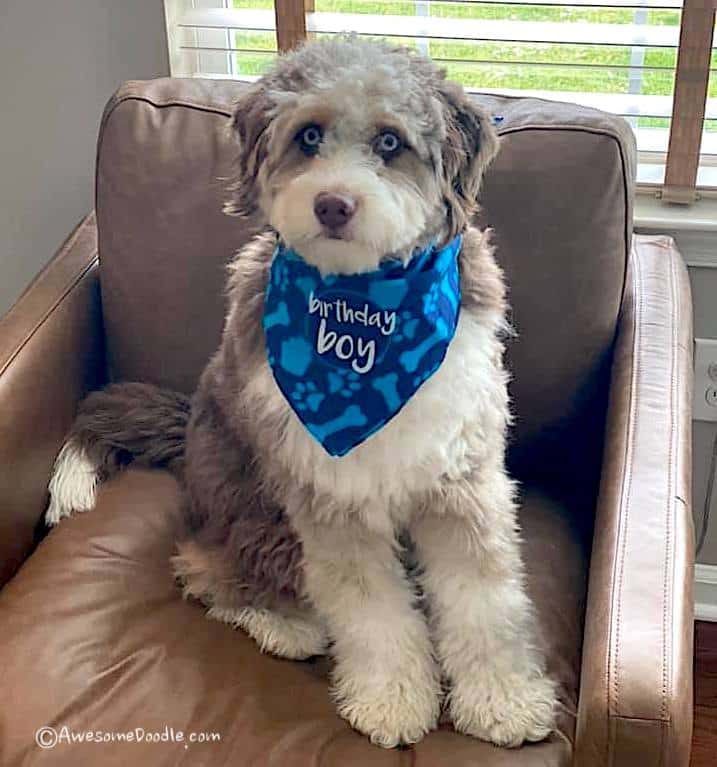 Atlas is a male Red Tri-Color F1 AussieDoodle puppy.
Congrats to: Javier & Nilka on this Boy, Atlas.
AwesomeDoodle puppy review / comments submitted by Javier & Nilka on their F1 AussieDoodle:
"Happy Holidays Awesome Doodle Family! Thank you for the greatest gift we had this year. We are truly grateful and enjoying every second with Atlas at home. Now, he is almost 7 months. He loves watching our neighbors kids getting off their school bus, is obsessed with frozen peanut butter (Kong brand), and is beyond a master in potty training along with other ~7 commands and counting!! He has done 5K race with us, loves attention and enjoys playing fetch with us. He has indeed being the greatest addition to our family and definitely want to express our gratitude." - Javier & Nilka Congrats to Javier and Nilka on this handsome boy.