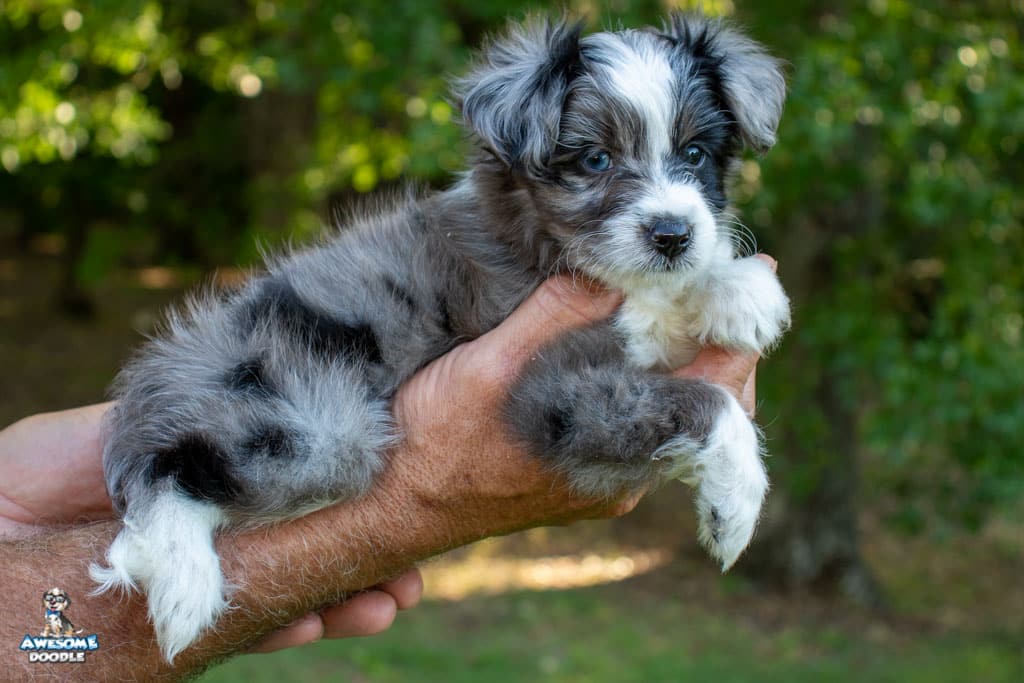 Beckett. See more photos below.
Beckett is being raised by:
Congrats to Shannon from South Carolina on her new little guy Beckett!

Beckett is a toy sized blue merle male AussieDoodle puppy with a white collar and full white underside. He has a dark cinnamon shaded merle coat and very cool contrast markings on his face. His coat and white markings remind us of his older half brothers Finn and Jasper. He is one handsome boy!

Size: We estimate this Sky X Bandit puppy to be between 7-12 lbs full grown.


Born Wednesday, March 18th, 2020. Ready to go home May 13th, 2020.

Pick up info: Free delivery within 1 hour of Waynesboro, Georgia. Additional ground transportation may be available at .80/mile. Puppy nanny or airport pickup not guaranteed at this time.


Predicted Temperament & Personality: While puppy personalities vary a little, temperaments are very well balanced. Our AussieDoodle owners consistently tell us their dogs characteristics are a lot like their mom and dad. Read the descriptions below to see if you think these qualities would be a good fit for your family.