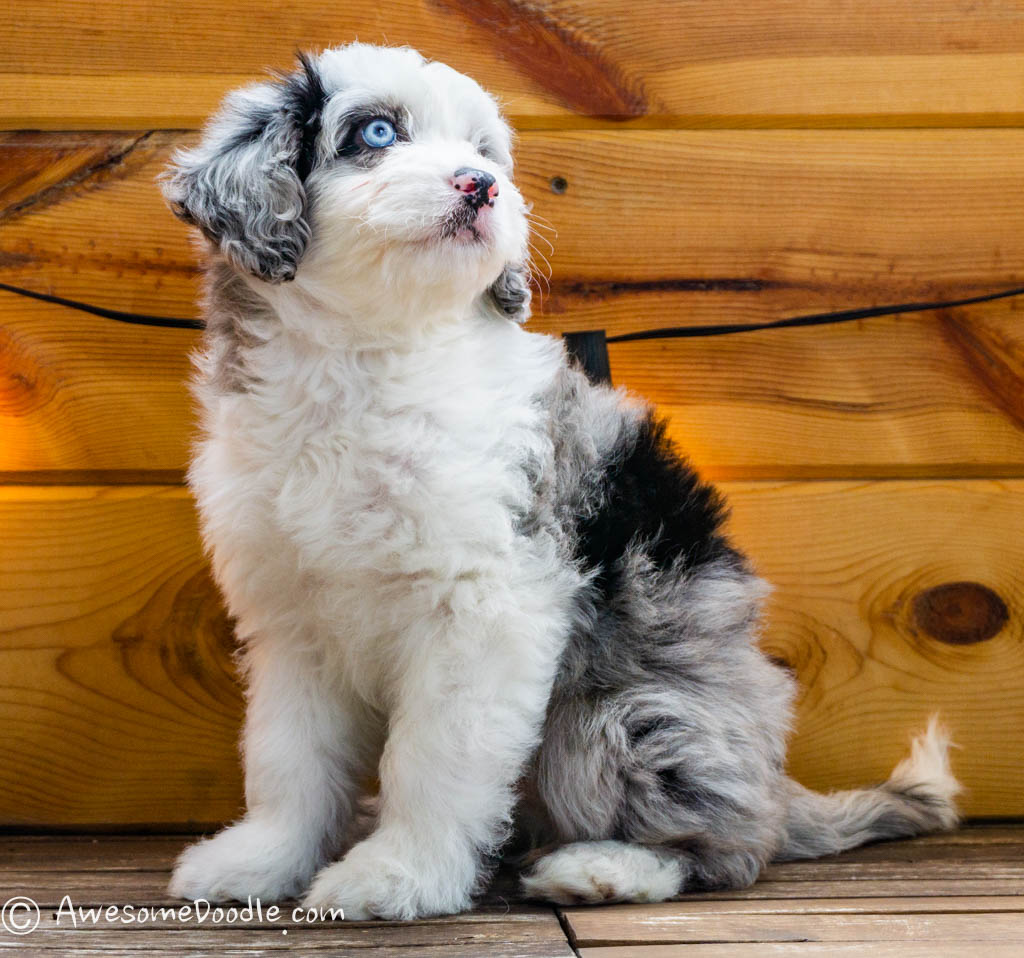 Sheela is a Blue Merle w/White F1 AussieDoodle puppy.
"OMG!   Sheela is already a vital and wonderful part of our complicated family. She is getting along great with everyone and even the cats are accepting her. She is so smart it is shocking . She also is very good at communicating her needs. She is very chatty in her way.  She does not bark often. She has different whines and behaviors to communicate. We adore her!"
Sheela is a blue merle female aussiedoodle. She is gorgeous! She has beautiful black and gray merle markings. We just love this little girl. We think she will look like Sydney or Remy, just with a unique merle pattern on her back. Congratulations to Jeanne and Cyrus in Colorado.