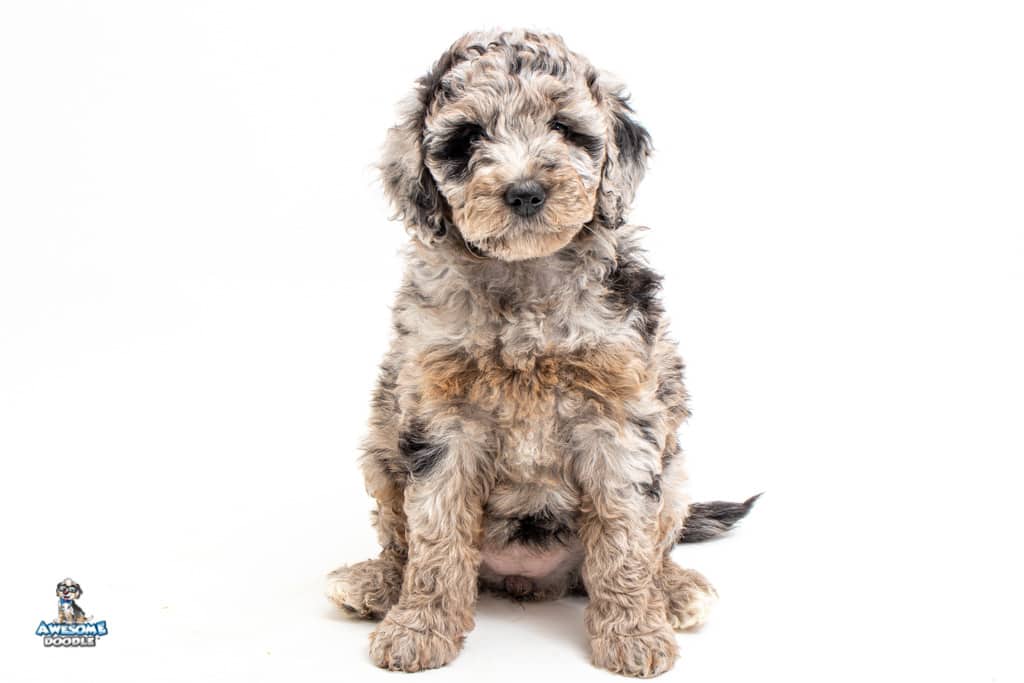 Rooney. See more photos below.
Rooney is being raised by:
Congrats to Mary and Jeff on their new puppy Rooney! Rooney is a F1B Phantom Blue Merle AussieDoodle puppy. Her copper phantom markings are faint, but they may brighten as she grows. She also has some white in her merle pattern that we think will lighten her coat up even within the next couple weeks. How adorable is the slight dark patch over her right eye and the slight white patch over her left eye!? Rooney looks like Taja or her brother Banksy.  We can't wait to watch this beauty grow!

Size: We estimate this Zinnie X Humphrey puppy to be between 25-45 lbs full grown.


Born Saturday, February 8th, 2020.