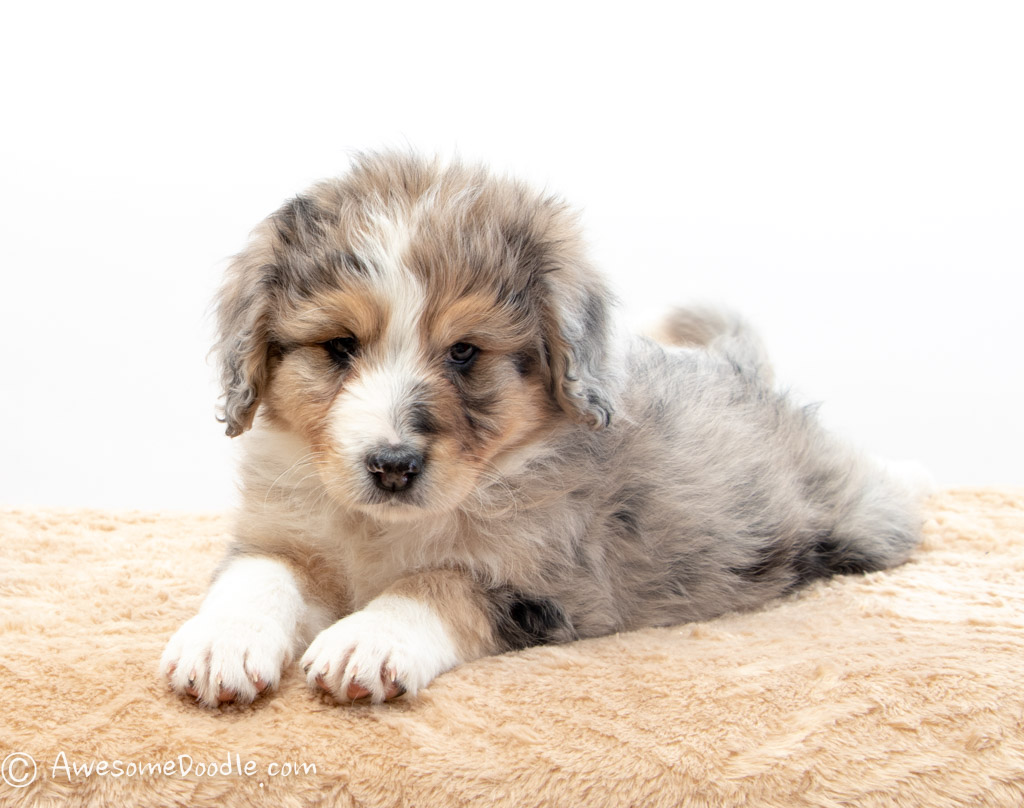 Enzo is a male Blue Merle w/ White & Copper F1 AussieDoodle puppy.
"Thank you for all the helpful info.  Enzo is doing really well, our vet will be here today to check him out.  The puppy nanny was great with him.  He is settling in and making himself at home.  Our other two dogs sleep in our bedroom also so when they would lay down so would he.  He took to his crate very well and loves his duck.  You can let La Donna know that he does love to be rocked.  Our vet was here today and gave his booster etc.  He said he is a really beautiful dog and will be back on the 25th for next check-up.  He is such a sweet tempered puppy.  He is doing pretty well with potty training, going outside and an occasional use of puppy pad."
Enzo is a blue merle male aussiedoodle with copper markings. This little guy has really unique merle markings on his face; so cute! He has a ton of white on his face, chest and legs as well. We think he will look like Jack or Willie as he gets older. Congratulations to Sondra and Rick in Kentucky.