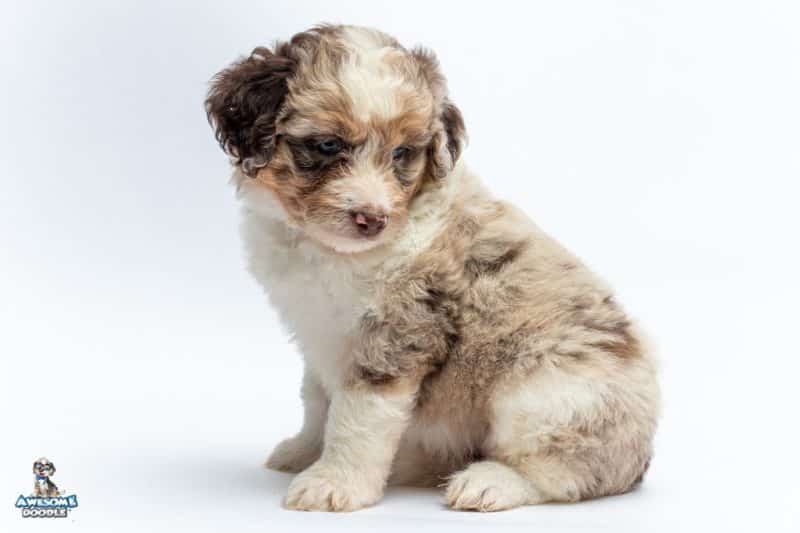 Bodhi. See more photos below.
Bodhi is being raised by:
Bohdi is going home to Irvine, CA with Sandy! Congratulations to Sandy!

Bohdi is a red merle female mini Aussiedoodle puppy. She has a white collar, white points and a beautifully merle marked coat. We love that abstract dark brown spot on the back of her head.  As she gets fluffier she will look a lot like her older half brother Rufus. What a darling little doodle babe!

Size: We estimate this Roxie X Gunner puppy to be between 30-40 lbs full grown.


Born Saturday, June 7th, 2020. Go home dates: July 26th – August 9th.


Pick up info: Free delivery within 1 hour of Cardington, Ohio or pick up at Columbus Int. Airport.


Predicted Temperament & Personality: While puppy personalities vary a little, temperaments are very well balanced. Our AussieDoodle owners consistently tell us their dogs characteristics are a lot like their mom and dad. Read the descriptions below to see if you think these qualities would be a good fit for your family.